Rowan County is a dynamic region in the Charlotte metro area that is well positioned for growth and investment.
We offer everything your business needs to be as innovative and prosperous as you can envision it: centrally located in North Carolina's Piedmont region, access to a 1.3 million person labor pool, pro-business environment and quality lifestyle.
Rowan County is attractively and conveniently nestled between the state's largest city and its Capitol. Home to many of the state's historic sites, including the North Carolina Transportation Museum in Spencer and the North Carolina Confederate Civil War Prison in Salisbury.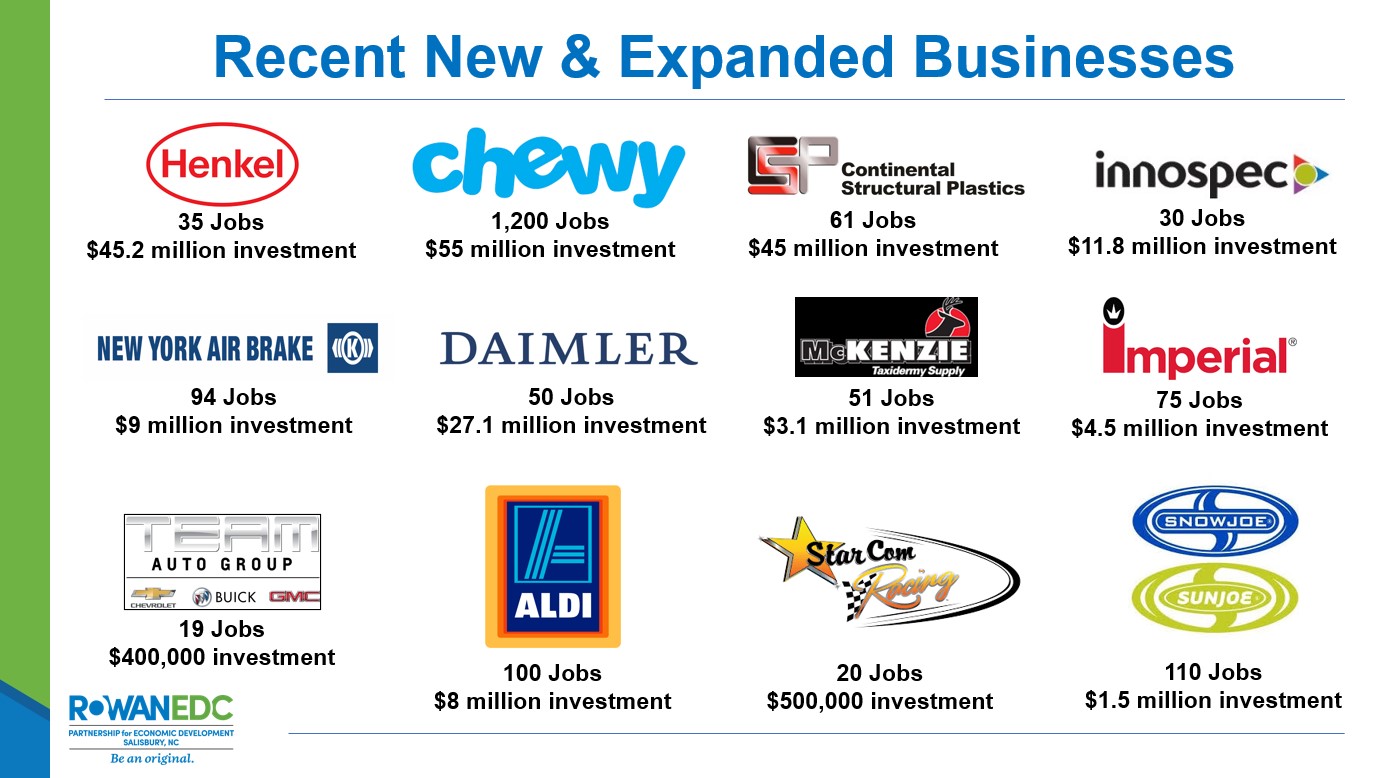 Rowan County Lodging Information
Rowan County Economic Recovery Plan